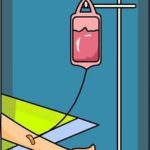 Rachel has it all planned out for her New Year's festivities.  She was going to attend a party featuring the 4 teams in the BCS football playoffs, then ring in the New Year, and get to bed early.
Rachel was planning on leaving out early that next morning to watch her beloved Auburn Tigers play in the Sugar Bowl in New Orleans. The plan was to drink water most of the night perhaps a few sips of champagne at midnight, but just a few sips.
Fortunately, Rachel's best friend came to town surprising her!  Unfortunately, every time she turned around she was handed another drink, and she drank them. Then came the shots…… Rachel crawled into bed at 4 am.
Rachel now feels like an ice pick is lodged in her head and her stomach is queasy. The good news is that it is only 7:00 am and, the game is this evening. The bad news is the game is in New Orleans, 4 ½ hours away. She had no idea how she could feel well enough to go.
And a glimmer of hope shot through her as she remembered her friend telling her about being hungover before for the FSU vs. Florida game. She states she received some intravenous (IV) rehydration therapy.  Within an hour, she felt like a million bucks and she was able to go.
Rachel called and set up an appointment at Coastal Plastic Surgery Institute that morning. She was given a basic exam and was asked a few questions. Within a minutes, a nurse practitioner hooked her up to an IV of the "Partied too Hardy," and she received beneficial fluids.
These fluids hydrated her and at the same time removed her headache and stomachache. The procedure took about 45 minutes. By the time she was done, she stated she felt great.  Rachel was able to make it down to the Sugar Bowl and watch the game and enjoy the rest of her weekend in New Orleans.
How did this work?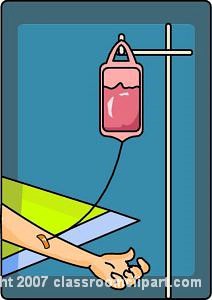 Our bodies are greater than 75 % water. Alcohol is a diuretic meaning that it causes dehydration. Dehydration coupled with the toxins that accompany over indulgence of alcohol causes headaches vomiting and nausea. By replenishing fluids and nutrients and using anti-inflammatory and anti-nausea medicine, the effects of a hangover can be eliminated in a quick and healthy manner.
Book your appointment today.
Kyle Rountree, MSN, ARNP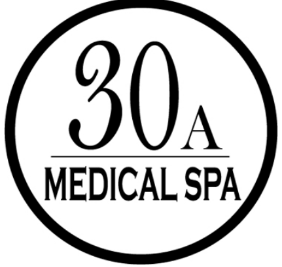 Coastal Plastic Surgery Institute at 850-233-7674 and 30 A Medical Spa at 850-502-4252 introduce Kyle Rountree, ARNP, as their newest member.  Kyle Rountree is a board certified Advanced Registered Nurse Practitioner. He has been trained by renowned plastic surgeon, Dr. Andrew McAllister in cosmetic procedures and also specializes in holistic and cellular medicine.